About Us
Property Management Experts and Local Industry Leaders
Revolution Rental Management, formerly known as GTL Real Estate, is a full-service real estate brokerage and property management firm located in Senoia and serving all of the Atlanta metro areas. We currently manage over 400 residential properties for both investors and individuals. We are experts in the property management business.
We also offer management services for small multifamily buildings and apartment complexes.
Meet the Revolution Rental Management Team
Revolution Rental Management, formerly known as GTL Real Estate, was created by Gary Ortscheid, who has served as a licensed sales agent in Georgia, Ohio, Florida, and West Virginia.
Continuing education is a priority of ours. All employees take the Apartment Association's CCRM series of classes. We attend meetings of the Professional Property Managers Association as well as conferences held by the National Association of Residential Property Managers (NARPM). The rules and regulations in our industry are constantly changing, and we keep ourselves updated on all new rules, regulations, and best practices.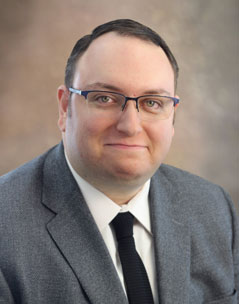 Todd J. Ortscheid Broker & CEO
Chairman, President, CEO, & Owner
Todd has held a real estate sales license in Georgia since 2008. Born in Charleston, West Virginia in 1982, he has also lived in Florida and Ohio. He majored in professional aviation at Embry Riddle University. Prior to joining Revolution Rental Management, formerly known as GTL Real Estate, he worked as an airline pilot for a major airline based in Atlanta, and also served as an Executive Vice President of the Air Line Pilots Association, Int'l.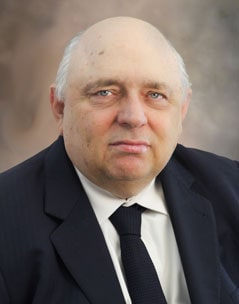 Gary Ortscheid Broker, Vice President, & Owner
Gary has held a real estate license since the 1980s, and has been licensed as a sales agent in Georgia, Ohio, Florida, and West Virginia. In addition, he is licensed as a broker in both Georgia and Florida. Gary started Central Georgia Realty in 2008, and openedRevolution Rental Management, formerly known as GTL Real Estate, & Sales in 2016. Gary previously served in the United States Navy, and worked in various management positions for Unit Rig, Ray C. Call, Western Branch Diesel, Williams Detroit Diesel, and Courtesy Automotive Group.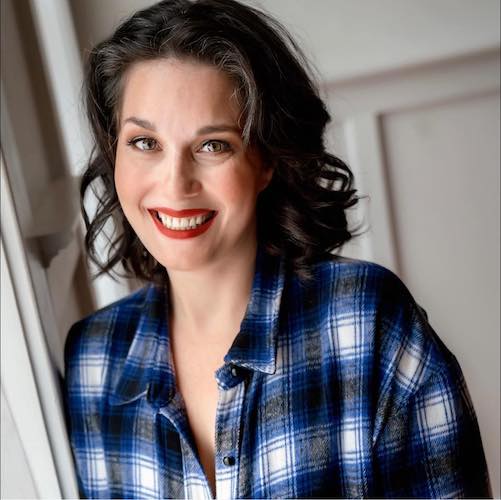 Abi Wasserman Ortscheid Director of Operations
With over a decade of experience in the property management industry, Abi has dedicated her hard work and leadership as a woman entrepreneur to the property management industry and to helping property management industry professionals succeed in their business. Her passion is not only helping to improve the experience for everyone involved in the property management process, but also advocating for and being a voice for women professionals in this industry.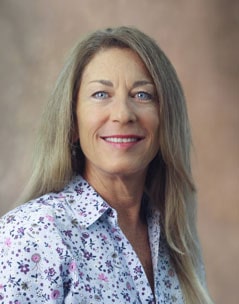 Monica Reynolds Leasing Agent (North Atlanta Area)
Monica is originally from California and a mother of two boys. She has been a North Georgia resident for over 16 years and calls Georgia home. Monica was originally licensed in 2004. She has worked in property management, in many different arenas, for 10 years. Her educational background is in marketing and business management.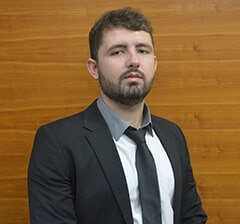 Eri Tahiraj Sales Agent
Eri is currently a resident of the Port Orange area in Daytona Beach. He has been in the real estate business for several years while also obtaining a bachelor's degree in real estate. He was originally from Albania, but has been living in United States for most of his life. Eri is committed to providing the best expertise in the real estate business for past, present and future clients.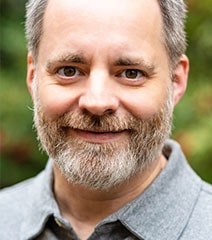 Travis Pack Leasing Agent
Travis is originally from Pennsylvania, but has lived in Georgia for the past 25+ years. He is a hobby level painter/artist and I also enjoys his hand at some very amateurish writing from time to time. He is a big movie buff and his favorite movie is The Shawshank Redemption.
Travis came to Revolution through the acquisition of TruHaven Homes, his sister's company, where he was responsible for most "boots on the grounds" work in managing properties throughout northeast and downtown Atlanta.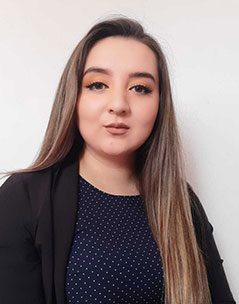 Andrea Villalobos Application Manager
Andrea Villalobos comes to Revolution with 6 years of experience in sales and customer service. She is certified in the fundamentals of positive psychology and mindfulness.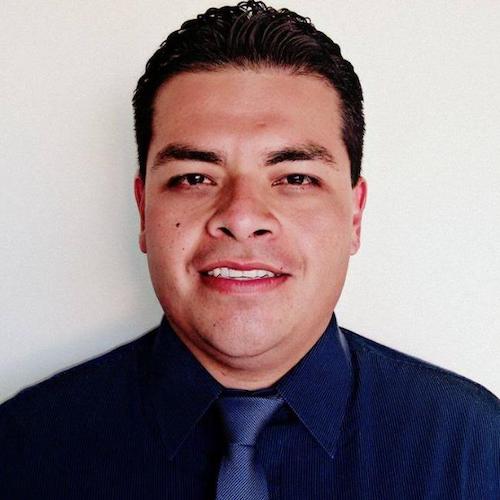 Mario Granada Marketing Manager
Mario Granada is the Marketing Manager for Revolution Rental Management. He joins The Revolution Firm with an extensive background in customer service, process execution, project management, and business operation management. He holds a Business Degree and is passionate about SEO, Inbound Marketing, Social Media Marketing, Paid Advertising, and all digital marketing channels and strategies to help us connect with our niche and develop loyalty from our customers. He is fluent in English and Spanish; He loves going to the beach, taking road trips, and hiking.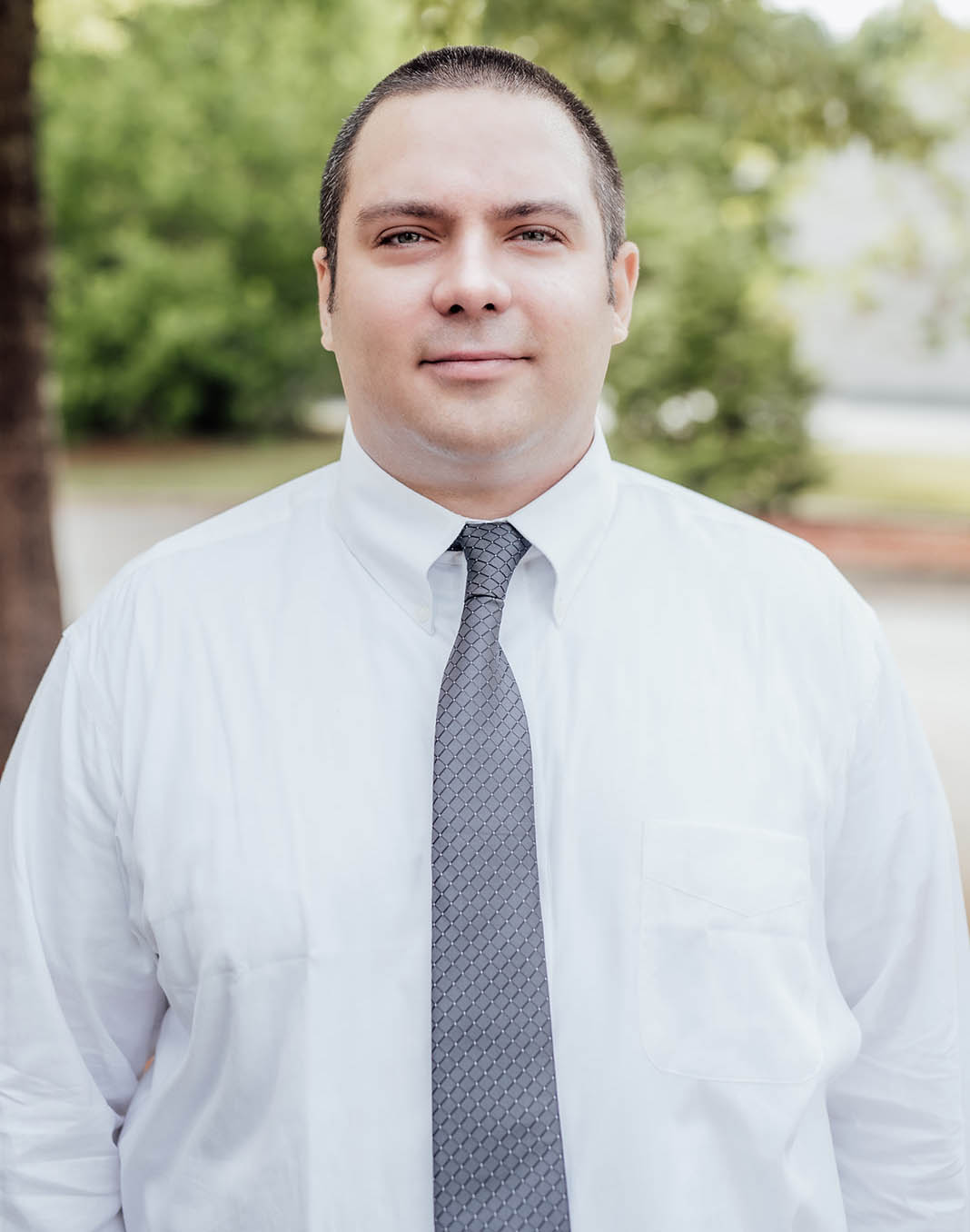 Zach Chapman Business Development Manager
Zach has established himself as a trusted authority since obtaining his Real Estate license in 2016. As a seasoned Property Manager, he possesses an unparalleled understanding of the industry and an extensive skill set that allows him to excel in his role, guiding property owners, landlords, and tenants through the intricacies of residential renting. His unwavering commitment to excellence and his genuine passion for real estate make him an indispensable asset to our team, and we are proud to have him leading our business development initiatives.